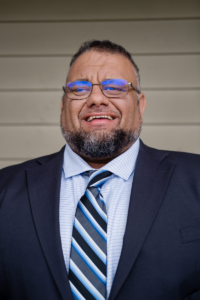 Joseph Rybaruk, Jr is a manager at Francis S. Infurchia & Company, LLC with 20 years of tax, accounting, and auditing experience with large multi-state corporations, small businesses, and high net worth individuals. As a manager, he serves clients in various industries, including wholesale and retail, construction, professional services, real estate, restaurants, and not-for-profit organizations.
Joseph came to FSI in 2017, after having worked for other regional CPA firms in the past. He is very knowledgeable of the Internal Revenue Code, rules, and regulations. Joseph has been involved in Federal, State, and Local tax audits throughout his career. His clients range from multi-state corporations with filing requirements in twenty-plus states to smaller mom-and-pop-sized businesses. He is skilled at foreign filing and foreign asset reporting requirements.
Joseph has been in charge of audits, reviews, and compilations engagements for his clients. The purpose of these engagements was to acquire financing through various banks, business transactions, attract new investors, or because of a regulatory requirement of a client's industry. 
With his vast experience, Joseph realizes time is valuable and gets the work done in a timely fashion without cutting corners. Joseph is diligent in his work and only puts out the best product possible. 
Accreditations:
Certified Public Accountant (Licensed in CT,  2007)
Education:
Quinnipiac University – B.S. Accounting